Solar Panels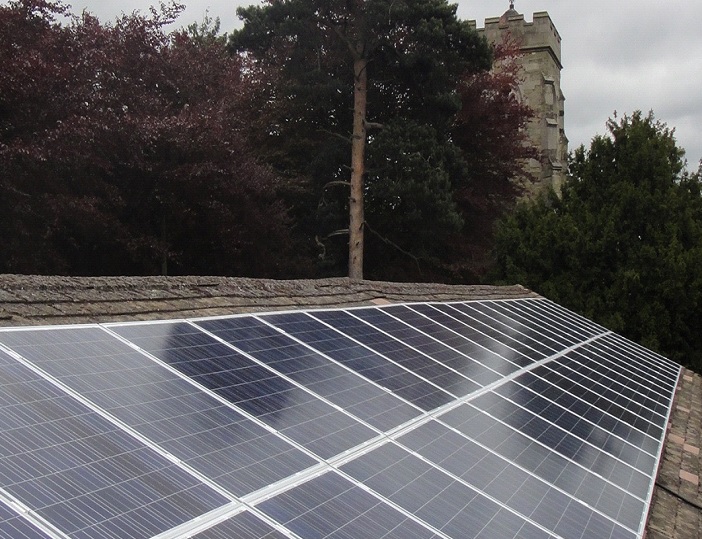 Solar panels are a great way of making the most of the energy provided to us by the Sun.
In a world where gas, oil and coal are fast becoming in short supply and where the damage they do is irreparably changing the world forever it's vital that we do what we can to help save the planet.
That's why this year we took the decision to have solar panels placed over the roof of The Centre. As you can see from the image (which only shows one half of the full panelled area) we've got a large number of panels working hard to absorb the Sun's radiation and help us generate our own electricity.
All together this helps us save on energy, reduce our carbon footprint and be the stewards of the Earth that we're supposed to be.
For more information on solar panels and ways in which you can help save the planet why not visit the Energy Savings Trust
While you're here why not have a look at how we're doing. Just click on the link below for up-to-date statistics on our Solar Panels, provided by Eco2Solar