I'm New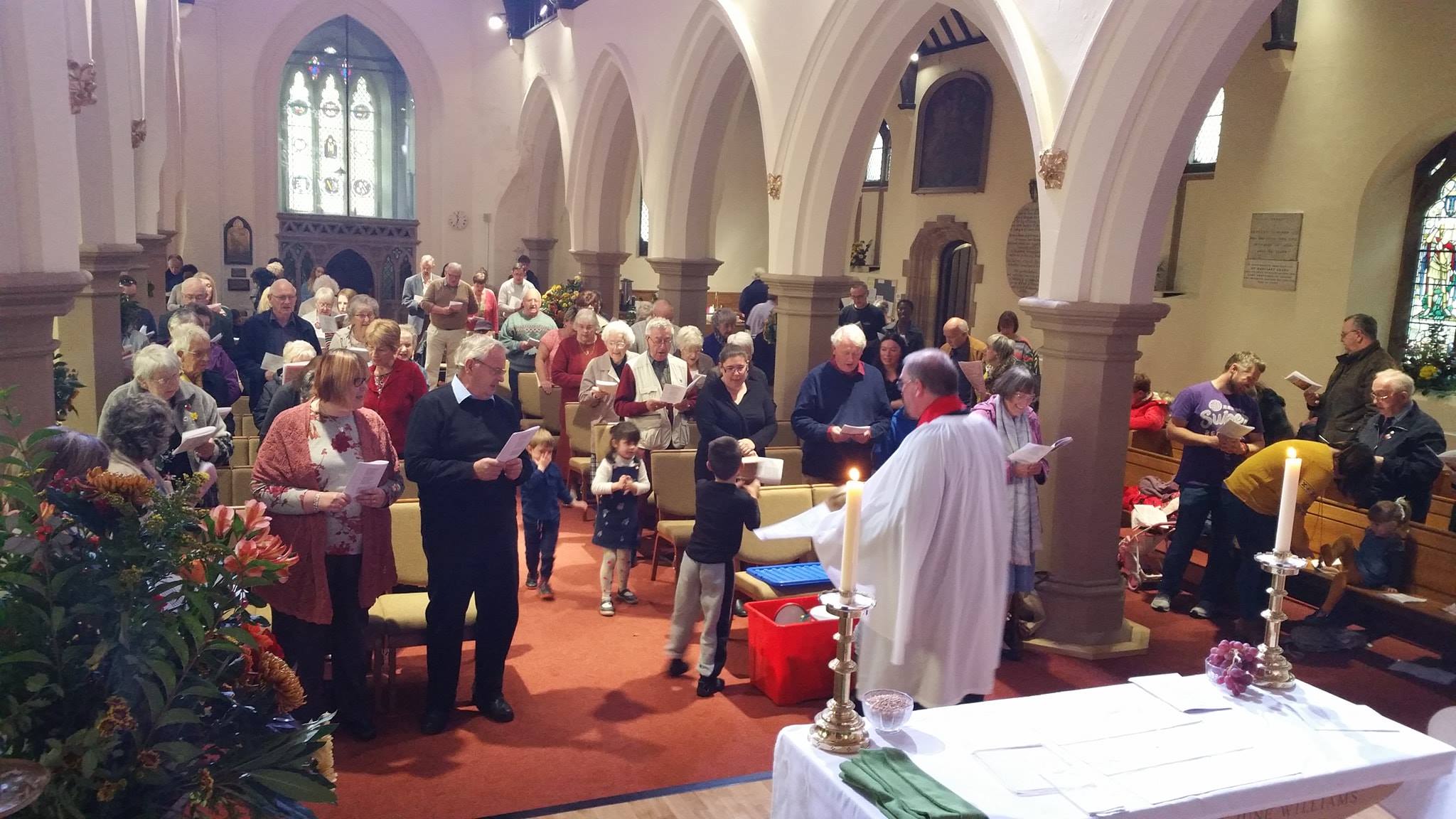 Stoke St. Michaels is a friendly church committed to loving God, learning his ways and living for others. We want you to feel comfortable when you visit us for worship, prayer, friendship or simply taking a break from the hustle and bustle of city life. On this page you'll find some useful information that we hope will help you and we look forward to welcoming you to our church.
I am exploring my faith
Don't worry - everyone is made welcome. We have a number of different services that have their own styles, why not pop over to our worship page and see which one may suit you best. You may even want to try all of them. Please don't hesitate to let us know if you feel you would like to talk to someone about this.
Can I bring children?
Absolutely, we welcome children at St. Michaels. If the children are very young you may find the all age service is better suited to your needs however we also have children attend the 11am service too. You may need to try them both to see which suits your family best.
Is there parking?
Yes, opposite the Rose and Crown public house there is an entry where the car park is located at the end of the drive to your left. The church can then be accessed by walking around the back of the church centre. The car park is small however sometimes it is possible to park opposite the shops on the Walsgrave road and then access the church from the front entrance.
What should I wear?
There is no dress code. We want you to feel comfortable so come in what you would like to wear.
When you arrive
Usually there is someone to greet you when you enter the church, they will give you a service sheet and newsletter. If no one is there when you arrive the service sheet and newsletter should be on the table facing you as you enter the church. Proceed to any seat that is free.
I have additional needs
You'll find people at St. Michaels very helpful if you need it. We have new toilet facilities within the church that are accessed via a ramp or small step. We also have a disabled toilet that easily accommodates a wheelchair and carer if needed. Most of the church floor is flat. If you are gluten intolerant please let us know so that we can easily arrange for you to have a gluten free wafer for your communion. If your mobility is such that you find it difficult to get to the altar we can either assist you getting there or bring communion to you in your seat, please alert us to this on your arrival and we'll be happy to help. We have large printed service and hymn sheets if required just ask. Assistance dogs are welcome.
Other Useful Information
If you're joining us for a tea or coffee after a service, refreshments are free for anyone but any donation is gratefully received into the donation jar where refreshments are served. Take a seat at any of the tables for refreshments and we'll soon say hello.
Hymn books if required are kept under the seat in front of you and numbers of hymns to be sung will be on the walls at the front of the church or on the newsletter.
Occasionally on special days some of our services will be joined together. These are wonderful events that often deviate from usual formats, we do understand it can seem chaotic and a little daunting for someone new, let us know on your arrival and we'll be happy to help.
A collection is taken at some of our services and a collection plate will be passed through the aisles. People give what they can. You may notice that some don't put anything in the collection, this is usually because they gift an amount each month set by themselves via direct debit from their bank straight to the church.