Bellringing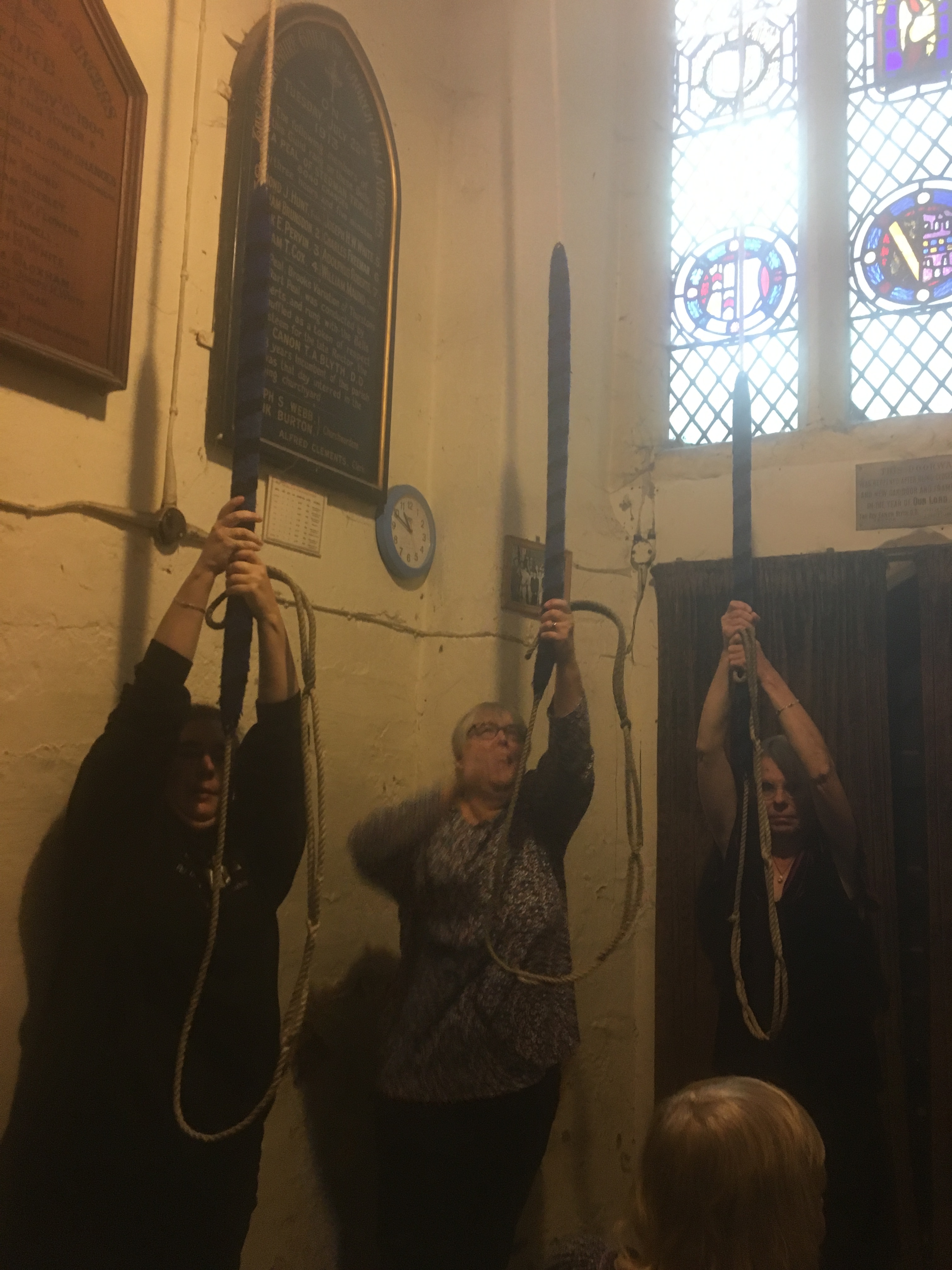 ...written by Oliver Poulton (aged 9), Clare Poulton (Mum) and Andrew (Grandpa!).
The bell ringers' main job is to call people to worship on a Sunday - an outward sign of activity at the church. We also ring for celebrations and special events, very traditionally associated with weddings. We meet once a week on a Wednesday evening to practice and improve our skills.
Anyone can be a bell ringer as it doesn't require any special level of fitness or other musical aptitude. We are happy to teach anyone from about 8 years and upwards in the ancient English art of church bell ringing and its progression into taking part in that characteristic sound of change ringing. All teaching and equipment are provided free, we just ask for your time and commitment in exchange. It is an addictive service to the church that once learnt can be taken with you on life's journey around the country.
The bell ringers also have an active social life, admittedly often focussed around ringing related activities. We enjoy visiting other churches to try their bells, each having their own unique sound and challenges in ringing them.
We regularly ring the bells (tenor 13cwt) at 10:30 for the main 11:00 service, the ringers often to be found prior to this partaking in coffee after the 9:30am service. For practice we regularly meet at 7:30pm (teaching from 7:00pm) on a Wednesday evening. We are very keen to encourage new members. If you wish to know more please visit us in the belfry that is easily found at the west end of the church at the base of the tower.